This Week at Melodee's Home Page

There are a ton of new things at my Home Page this week, so let's get right to it...

First, in my Spotlight this week is the talented Angelika Devlyn. Pop over to my Home Page and click on the SPOTLIGHT to read more about her and her HOT works. Angelika will also host a chat in my Yahoo Group, so be sure to drop by to talk with her!

Next, and this is a biggy, my LINKS page has been completely redesigned and enhanced to make it easier to find the links you are looking for. There are a number of new categories for links, and we are accepting requests for inclusion on the pages. The current categories include: Authors, Publishers, Agents, Reviewers, Promotional Organizations, and Charitable Organizations. Not all of the links we have on file have been put on the pages yet, so check back often. Also, if you or your organization would like a link on my pages, just click the link near the top of the main LINKS page for all the details.

Third, new horoscopes by Ms. Mir will be up on Tuesday, and you do not want to miss those!

Keep Loving!

Melodee Aaron, Erotica Romance Author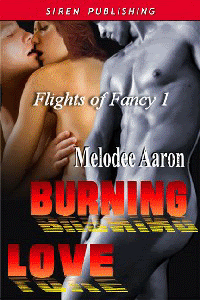 Melodee's Books at BookStrand
Inquisitor Betrayer