This Day In History


Courtesy of


On-This-Day.com
October 31
1517 - Martin Luther posted the 95 Theses on the door of the Wittenberg Palace Church. The event marked the start of the Protestant Reformation in Germany.
1860 - Juliette Low, the founder off the Girl Scouts, was born.
1864 - Nevada became the 36th state to join the U.S.
1868 - Postmaster General Alexander Williams Randall approved a standard uniform for postal carriers.
1887 - Nationalist Chinese leader Chiang Kai-shek was born. He was the first constitutional President of the Republic of China.
1914 - The Ottoman Empire (Turkey) joined the Central Powers (Germany, Austria-Hungary, and Bulgaria).
1922 - Benito Mussolini became prime minister of Italy.
1926 - Magician Harry Houdini died of gangrene and peritonitis resulting from a ruptured appendix. His appendix had been damaged twelve days earlier when he had been punched in the stomach by a student unexpectedly. During a lecture Houdini had commented on the strength of his stomach muscles and their ability to withstand hard blows.
1940 - The British air victory in the Battle of Britain prevented Germany from invading Britain.
1941 - Mount Rushmore was declared complete after 14 years of work. At the time the 60-foot busts of U.S. Presidents George Washington, Thomas Jefferson, Theodore Roosevelt and Abraham Lincoln were finished.
1941 - The U.S. Navy destroyer Reuben James was torpedoed by a German submarine near Iceland. The U.S. had not yet entered World War II. More than 100 men were killed.
1952 - The U.S. detonated its first hydrogen bomb.
1954 - The Algerian National Liberation Front (FLN) began a revolt against French rule.
1955 - Britain's Princess Margaret announced she would not marry Royal Air Force Captain Peter Townsend.
1956 - Rear Admiral G.J. Dufek become the first person to land an airplane at the South Pole. Dufek also became the first person to set foot on the South Pole.
1959 - Lee Harvey Oswald, a former U.S. Marine from Fort Worth, TX, announced that he would never return to the U.S. At the time he was in Moscow, Russia.
1961 - In the Soviet Union, the body of Joseph Stalin was removed from Lenin's Tomb where it was on public display.
1968 - U.S. President Lyndon B. Johnson ordered a halt to all U.S. bombing of North Vietnam.
1969 - Wal-Mart Discount City stores were incorporated as Wal-Mart Stores, Inc.
1981 - Antiqua and Barbuda became independent of Great Britain.
1983 - The U.S. Defense Department acknowledged that during the U.S. led invasion of Grenada, that a U.S. Navy plane had mistakenly bombed a civilian hospital.
1984 - Indian Prime Minister Indira Gandhi was assassinated near her residence by two Sikh security guards. Her son, Rajiv, was sworn in as prime minister.
1992 - In Liberia, it was announced that five American nuns had been killed near Monrovia. Rebels loyal to Charles Taylor were blamed for the murders.
1993 - River Phoenix died at the age of 23 after collapsing outside The Viper Room in Hollywood.
1993 - The play "Wonderful Tennessee" closed after only 9 performances.
1994 - 68 people were killed when an American Eagle ATR-72, plunged into a northern Indiana farm.
1997 - Louise Woodward, British au pair, was sentenced to life in prison after being convicted of second-degree murder in the death of 8-month-old Matthew Eappen. She was released after her sentence was reduced to manslaughter.
1998 - Iraq announced that it was halting all dealings with U.N. arms inspectors. The inspectors were investigating the country's weapons of mass destruction stemming from Iraq's invasion of Kuwait in 1990.
1999 - EgyptAir Flight 990 crashed off the coast of Nantucket, MA, killing all 217 people aboard.
1999 - Leaders from the Roman Catholic Church and the Lutheran Church signed the Joint Declaration on the Doctrine of Justification. The event ended a centuries-old doctrinal dispute over the nature of faith and salvation.
2001 - Microsoft and the U.S. Justice Department reached a tentative agreement to settle the antitrust case against the software company.
Whose Birthday Is It?
Jan Vermeer 1632
John Keats 1795
Juliette Lowe 1860
Chiang Kai-Shek 1887
Ethel Waters 1896
Cal Hubbard 1900
Dale Evans 1912
Dick Francis 1920
Illinois Jacquet 1922
Norodom Sihanouk 1922
Barbara Bel Geddes 1922
Anita Kerr 1927
Lee Grant 1930
Michael Collins 1930
Dan Rather 1931
Phil Goyette 1933
Mikkey Dee 1935
Michael Landon 1936
Tom Paxton 1937
Ron Rifkin 1939
Otis Williams 1941
David Ogden Stiers 1942
Sally Kirkland 1944
Kinky (Richard) Friedman 1944
Russ Ballard 1947
Frank Shorter 1947
Deidre Hall 1948
John Candy 1950
Jane Pauley 1950
Lynda Goodfriend 1950
Dan Spring 1951
Bernard Edwards 1952
Johnny Cleg 1953
Larry Mullen Jr. 1961
Dermont Mulroney 1963
Mikkey Dee 1963
Johnny Marr 1963
Rob Schneider 1964
Darryl Worley 1964
Annabella Lwin 1965
Adam Horovitz 1966
Adam Schlesinger 1967
Vanilla Ice 1967
Fred McGriff 1968
Linn Berggren 1970
Eddie Kaye Thomas 1980
Keep Loving!
Melodee Aaron, Erotica Romance Author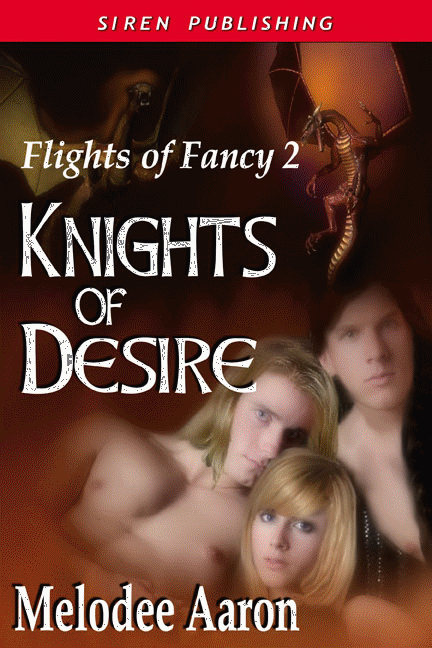 Melodee's Books at BookStrand


Inquisitor Betrayer