If you like erotica, romance, action, and science fiction, then read on...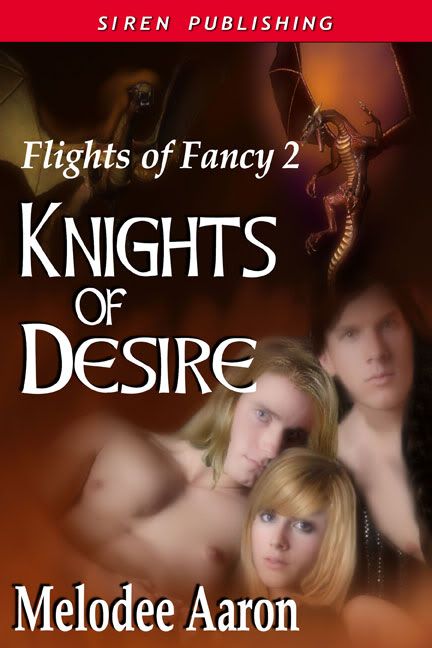 Knights of Desire is the book for you! Here's what the critics have to say...
5 CUPS: "Whew! Ms. Aaron has done it again; her books just keep getting better and better. This is another great book with a solid story line. I could not put it down until I had finished the last line and I read it in one sitting. The author has a real gift for creating characters and you never feel as though you are reading the same characters just with a different story line. What else can I say? The men are positively drool worthy, the heroine is my favorite kind of take-no-prisoners but with a soft side kind of gal, the sex is enough to singe eyebrows, and there is plenty of action. What more could a reader ask for?" -- Regina, Coffee Time Romance
5 ANGELS: "The HMSS Daedalus and its crew are back this time with the focus on a different set of characters and their adventures. I will be honest and admit that I wasn't sure that I was going to enjoy this installment as much as Burning Love, but I was so wrong. I think that I actually enjoyed it more. No one writes multiple partner relationships as well as Ms. Aaron, and I'm a tough sell on these types of partnerships. Shane as the female lead was a totally rocking character; tough yet feminine she embodied all that a woman should want to be, well, if you lived on a spaceship and dealt with various aliens all day long you would want to be her! The two Knights, Landis and Clemmons, are just scrumptious. I wanted to eat them up! When the three get together, it became almost too hot to handle. I love the Immortal Love universe that the Flights of Fancy books are built upon and am never disappointed when I visit." -- Hayley, Fallen Angel Reviews
4 STARS: "A futuristic romance. The setting is the future in a galaxy far, far away. Sir Clemmons and Sir Landis both serve King Sayid. The two brave Knights are lovers. During battle, they form a bond with Shane (female) and both find they love her. When she is taken prisoner of war, they risk their lives to save her. Knights of Desire has a little of something for everyone. From dragons, male/male, male/female, Knights and battles, Melodee Aaron's imaginative tale has it all." -- Review Your Book
You can read more about Knights of Desire at http://www.bookstrand.com/knights-of-desire
Keep Loving!
Melodee Aaron, Erotica Romance Author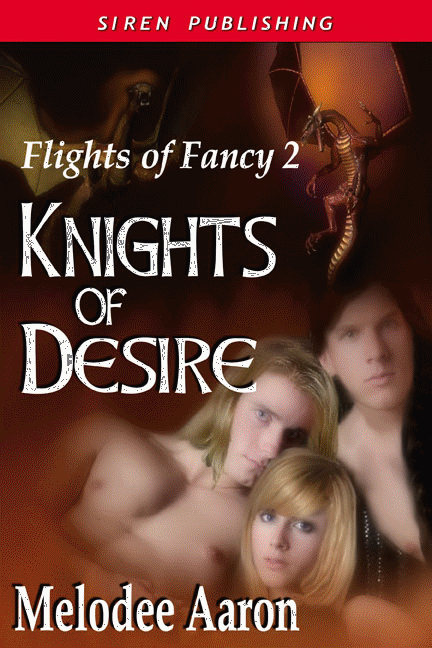 Melodee's Books at BookStrand


Inquisitor Betrayer