If you like erotica, romance, action, and science fiction, then read on...
Burning Love is the book for you! Here's what the critics have to say...
5 ROSES: "This is an unusual ménage story. It is very tastefully done for those who may find that kind of thing distasteful. I enjoyed the by play between characters as well as their growth as individuals. The scenes are dramatic and colorful, and more than enough to keep the reader's attention. For those who like a little spice to their romance or even those who are more conservative, this is a book you have to read! It is the perfect blend of science fiction and paranormal romance, and I for one am definitely going to continue to follow the crew of the HMSS Daedalus through their adventures! I recommend that you do too!" -- Coale, My Book Cravings
5 CUPS: "Burning Love is my favorite kind of science fiction and paranormal romance! This is a fast-paced love story full of suspense, action and best of all, true love. I loved how each character has their own flaws and how they work to overcome them. This particular love triangle is handled with great taste. Even if you are not one to read a sexual multiple partner story you will still find lots to love about this book. To top it all off the world building is spectacular. I will be avidly purchasing the other books in this universe and highly recommend Ms. Aaron to anyone who loves to read romance!" -- Regina, Coffee Time Romance
5 ANGELS: "I found it rather ingenious that the author named the ship Daedalus. For this tale abounds with a labyrinthine plot, adroit characterization, and skilled world building. While the tale was slow to build in the beginning it rapidly built to a resounding crescendo. The ménage between Star, Krell, and Spence was skillfully handled. There were a few mild sensual scenes but nothing too spicy. The main focus of Burning Love is the struggles that Star, Krell, and Spence face, not only in trying to carry out their mission but also in coming to terms with the triangle that they have become. None of the characters are perfect but with all three together their flaws are balanced by their strengths and the result is lovely to behold. If you like science fiction with hot aliens then Burning Love is for you." -- Hayley, Fallen Angel Reviews
You can read more about Burning Love at http://www.bookstrand.com/burning-love
Keep Loving!
Melodee Aaron, Erotica Romance Author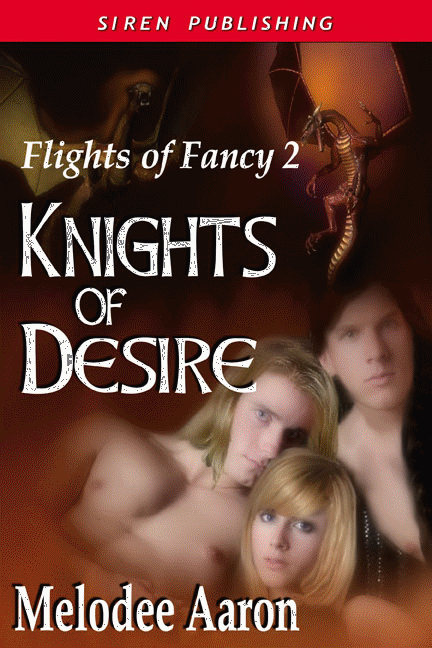 Melodee's Books at BookStrand


Inquisitor Betrayer