This Day In History


Courtesy of


On-This-Day.com
October 16
1701 - The Collegiate School was founded in Killingworth, CT. The school moved to New Haven in 1745 and changed its name to Yale College.
1758 - Author Noah Webster was born. He was a teacher and journalist whose name is associated with the word "dictionary."
1793 - During the French Revolution, Queen Marie Antoinette was beheaded.
1829 - The first modern hotel in America opened. The Tremont Hotel had 170 rooms that rented for $2 a day and included four meals.
1846 - Ether, the painkiller, was used for the first time. The drug was invented by dentist William T. Morton.
1859 - Abolitionist John Brown led a raid on Harper's Ferry, VA (now located in West Virginia).
1869 - A hotel in Boston became the first in the U.S. to install indoor plumbing.
1898 - Supreme Court Justice William Orville Douglas was born. He served for 36 years on the U.S. Supreme Court.
1916 - Margaret Sanger opened the first birth control clinic in New York City, NY.
1923 - Walt Disney contracted with M.J. Winkler to distribute the Alice Comedies. This event is recognized as the start of the Disney Company.
1928 - Marvin Pipkin received a patent for the frosted electric light bulb.
1939 - "Right To Happiness" debuted on the NBC-Blue network.
1939 - "The Man Who Came to Dinner" opened on Broadway.
1941 - The Nazis advanced to within 60 miles of Moscow. Romanians entered Odessa, USSR, and began exterminating 150,000 Jews.
1942 - The ballet "Rodeo" premiered in New York City.
1943 - Chicago's new subway system was officially opened with a ribbon cutting ceremony.
1944 - "The Robe," by Lloyd Douglas, was published for the first time.
1945 - "His Honor the Barber" debuted on NBC Radio.
1946 - 10 Nazi war criminals were hanged after being condemned by the Nuremberg trials.
1955 - Mrs. Jules Lederer replaced Ruth Crowley in newspapers using the name Ann Landers.
1962 - U.S. President Kennedy was informed that there were missile bases in Cuba, beginning the Cuban missile crisis.
1964 - China detonated its first atomic bomb becoming the world's fifth nuclear power.
1967 - NATO headquarters opened in Brussels.
1970 - Anwar Sadat was elected president of Egypt to succeed Gamal Abdel Nassar.
1973 - Henry Kissinger and Le Duc Tho were named winners of the Nobel Peace Prize. The Vietnamese official declined the award.
1987 - Rescuers freed Jessica McClure from the abandoned well that she had fallen into in Midland, TX. She was trapped for 58 hours.
1989 - U.S. President George H.W. Bush signed the Gramm-Rudman budget reduction law that ordered federal programs be cut by $16.1 billion.
1990 - Comedian Steve Martin and his wife Victoria Tennant visited U.S. soldiers in Saudi Arabia.
1990 - The play "Stand Up Tragedy" closed after only 13 performances.
1991 - George Hennard crashed his truck into a Luby's Cafeteria in Killeen, TX and began a shooting rampage in which he killed 23 people before taking his own life.
1993 - The U.N. Security Council approved the deployment of U.S. warships to enforce a blockade on Haiti to increase pressure on the controlling military leaders.
1994 - German Chancellor Helmut Kohl was re-elected to a fourth term.
1995 - The "Million Man March" took place in Washington, DC.
1997 - Charles M. Schulz and his wife Jeannie announced that they would give $1 million toward the construction of a D-Day memorial to be placed in Virginia.
2000 - It was announced that Chevron Corp. would be buying Texaco Inc. for $35 billion. The combined company was called Chevron Texaco Corp. and became the 4th largest oil company in the world.
2002 - It was reported that North Korea had told the U.S. that it had a secret nuclear weapons program in violation of an 1994 agreement with the U.S.
2002 - The Arthur Andersen accounting firm was sentenced to five years probation and fined $500,000 for obstructing a federeal investigation of the energy company Enron.
2008 - The iTunes Music Store reached 200 billion television episodes sold.
Whose Birthday Is It?
Noah Webster 1758
Oscar Wilde 1854
David Ben-Gurion 1886
Eugene O'Neill 1888
Linda Darnell 1921
Bert Kaempfert 1923
Angela Lansbury 1925
Gunter Grass 1927
Charles Colson 1931
Tony Anthony 1937
Nico 1938
Barry Corbin 1940
Fred Turner 1943
Dwight Douglas Lewis 1945
Suzanne Somers 1946
Bob Weir 1947
Bob Collyard 1949
Tim Robbins 1958
Gary Kemp 1959
Flea 1962
Wendy Wilson 1969
B-Rock 1971
Kellie Martin 1975
Jeremy Jackson 1980
Keep Loving!
Melodee Aaron, Erotica Romance Author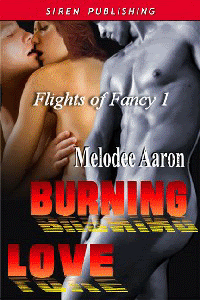 Melodee's Books at BookStrand


Inquisitor Betrayer