This Day In History


Courtesy of


On-This-Day.com
October 20
1740 - Maria Theresa became the ruler of Austria, Hungary and Bohemia with the death of her father, Holy Roman Emperor Charles VI.
1774 - The new Continental Congress, the governing body of America's colonies, passed an order proclaiming that all citizens of the colonies "discountenance and discourage all horse racing and all kinds of gaming, cock fighting, exhibitions of shows, plays and other expensive diversions and entertainment."
1803 - The U.S. Senate approved the Louisiana Purchase.
1818 - The U.S. and Great Britain established the boundary between the U.S. and Canada to be the 49th parallel.
1827 - The Battle of Navarino took place during the Greek War for Independence.
1873 - A Hippodrome was opened in New York City by showman Phineus T. (P.T.) Barnum.
1892 - The city of Chicago dedicated the World's Columbian Exposition.
1903 - A joint commission ruled in favor of the U.S. concerning a dispute over the boundary between Canada and the District of Alaska.
1910 - A baseball with a cork center was used in a World Series game for the first time.
1930 - "The Adventures of Sherlock Holmes" debuted on NBC radio.
1935 - Mao Zedong arrived in Hanoi after his Long March that took just over a year. He then set up the Chinese Communist Headquarters.
1942 - Pierre Laval told the French labor that they must serve in Germany.
1944 - Allied forces invaded the Philippines.
1944 - During World War II, the Yugoslav cities of Belgrade and Dubrovnik were liberated.
1947 - Hollywood came under scrutiny as the House Un-American Activities Committee opened hearings into alleged Communist influence within the motion picture industry.
1952 - The Mau Mau uprising against white settlers began in Kenya.
1955 - "No Time for Sergeants" opened on Broadway.
1957 - Walter Cronkite began hosting "The 20th Century." The show aired until January 4, 1970.
1967 - Seven men were convicted in Meridian, MS, on charges of violating the civil rights of three civil rights workers. Of the men convicted one was a Ku Klux Klan leader and another was a sheriff's deputy.
1968 - Jackie Lee Bouvier Kennedy married Aristotle Onassis.
1976 - More than 70 people were killed when the Norwegian tanker Frosta collided with the ferryboat George Prince on the Mississippi River.
1979 - The John F. Kennedy Library in Boston was dedicated.
1984 - The U.S. State Department reduced the number of Americans assigned to the U.S. embassy in Beirut, Lebanon.
1986 - American mercenary Eugene Hasenfus was formally charged by the Nicaraguan government on several charges including terrorism.
1993 - Attorney General Janet Reno warned the TV industry to limit the violence in their programs.
1995 - Britain, France and the U.S. announced a treaty that banned atomic blasts in the South Pacific.
2003 - A 40-year-old man went over Niagara Falls without safety devices and survived. He was charged with illegally performing a stunt.
2009 - European astronomers discover 32 exoplanets.
Whose Birthday Is It?
Sir Christopher Wren 1632
Arthur Rimbaud 1854
James Mann 1856
John Dewey 1859
Charles Ives 1874
Bela Lugosi (Blasko) 1882
Ellery Queen (Frederic Dannay) 1905
Arlene Francis 1908
Will Rogers, Jr. 1912
Granpa Jones (Louis Marshall) 1913
Fayard Nicholas 1914
Herschel Bernardi 1922
Art Buchwald 1925
Mickey Mantle 1931
William Christopher 1932
Roosevelt Brown 1932
Michael Dunn 1934
Jerry Orbach 1935
Bobby Seale 1936
Wanda Jackson 1937
Juan "Manito" Marichal 1937
Jay Siegal 1939
Earl Hindman 1942
Ric Lee 1945
Isaac Curtis 1950
Al Greenwood 1951
Melanie Mayron 1952
Dave Collins 1952
Tom Petty 1953
Keith Hernandez 1953
Eric Scott 1958
Viggo Mortensen 1958
Mark King 1958
David Ryan 1964
James G. Sonefeld 1964
Fred Coury 1966
Snoop Doggy Dogg (Calvin Broadus) 1971
Keep Loving!
Melodee Aaron, Erotica Romance Author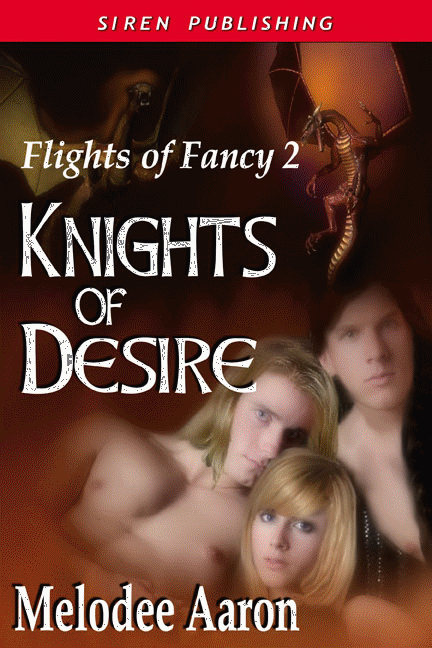 Melodee's Books at BookStrand


Inquisitor Betrayer