This Day In History


Courtesy of


On-This-Day.com
October 25
2137 B.C. - Chinese Royal astronomers, Ho and Hsi, were executed after not predicting a solar eclipse caused panic in the streets of China.
1400 - Geoffrey Chaucer died at the age of 57. He was the first poet to be buried in Westminster Abbey.
1415 - In Northern France, England won the Battle of Agincourt over France during the Hundred Years' War. Almost 6000 Frenchmen were killed while fewer than 400 were lost by the English.
1760 - George III took the British throne after the death of King George II, his grandfather.
1812 - During the War of 1812, the U.S. frigate United States captured the British vessel Macedonian.
1854 - The Charge of the Light Brigade took place during the Crimean War. The British were winning the Battle of Balaclava when Lord James Cardigan received an order to attack the Russians. He took his troops into a valley and suffered 40 percent caualties. Later it was revealed that the order was the result of confusion and was not given intentionally.
1870 - The first U.S. trademark was given. The recipient was the Averill Chemical Paint Company of New York City.
1881 - The founder of "Cubism," Pablo Picasso, was born in Malaga, Spain.
1888 - Richard Byrd, the first person to see the North Pole, was born.
1917 - The Bolsheviks (Communists) under Vladimir Ilyich Lenin seized power in Russia.
1918 - The Canadian steamship Princess Sophia hit the reef off the coast of Alaska. Nearly 400 people died.
1920 - King Alexander of Greece died from blood poisoning that resulted from a bite from his pet monkey.
1929 - Alber B. Fall, of U.S. President Harding's cabinet, was found guilty of taking a bribe. He was sentenced to a year in prison and fined $100,000.
1931 - The George Washington Bridge opened to traffic.
1939 - "The Time of Your Life," by William Saroyan, opened in New York.
1951 - In Panmunjom, peace talks concerning the Korean War resumed after 63 days.
1954 - A U.S. cabinet meeting was televised for the first time.
1955 - The microwave oven, for home use, was introduced by The Tappan Company.
1958 - U.S. Marines withdrew from Beirut, Lebanon. They had been sent in on July 25, 1958, to protect the nation's pro-Western government.
1960 - The Accutron watch by the Bulova Watch Company was introduced.
1962 - U.S. Ambassador Adlai Stevenson presented photographic evidence to the United Nations Security Council. The photos were of Soviet missile bases in Cuba.
1962 - American author John Steinbeck was awarded the Nobel Prize in literature.
1971 - The U.N. General Assembly voted to expel Taiwan and admit mainland China.
1983 - U.S. troops and soldiers from six Caribbean nations invaded Grenada to restore order and provide protection to U.S. citizens after a recent coup within Grenada's Communist (pro-Cuban) government.
1990 - It was announced by U.S. Defense Secretary Dick Cheney that the Pentagon was planning to send 100,000 more troops to Saudi Arabia.
1994 - Susan Smith of Union, SC, claimed that a black carjacker had driven off with her two sons. Smith was later convicted of drowning her children in a nearby lake.
1999 - Golfer Payne Stewart and five others were killed when their Learjet crashed in South Dakota. The plane flew uncontrolled for four hours before the crash.
2000 - AT&T Corp. announced that it would restructure into a family of four separately traded companies (consumer, business, broadband and wireless).
2001 - It was announced that scientists had unearthed the remains of an ancient crocodile which lived 110 million years ago. The animal, found in Gadoufaoua, Niger, grew as long as 40 feet and weighed as much as eight metric tons.
Whose Birthday Is It?
Georges Bizet 1838
Pablo Picasso 1881
Richard Byrd 1888
Leo G. Carroll 1892
Whit Bissell 1909
Minnie Pearl 1912
Lee MacPhail 1917
Chubby Jackson 1918
Buddy Thomson 1923
Earl Palmer 1924
Billy Barty 1924
Jimmy Heath 1926
Barbara Cook 1927
Marion Ross 1928
Jeanne Cooper 1928
Tony Franciosca 1928
Earl Ingarfield 1934
Jeanne Black 1937
Bobby Knight 1940
Ann Tyler 1941
Helen Reddy 1942
Jon Anderson 1944
Taffy Danoff 1944
Glen Tipton 1948
Brian Kerwin 1949
Matthais Jabs 1955
Nancy Cartwright 1957
Mark Miller 1958
Nick Thorp 1958
Christina Amphlett 1960
Chad Smith 1962
Tracy Nelson 1963
Michael Boatman 1964
Speech 1968
Chely Wright 1970
Adam Goldberg 1970
Ed Robertson 1970
Midori 1971
Pedro Martinez 1971
Lamont Bentley 1973
Ben Gould 1980
Young Rome 1981
Jerome Jones 1981
Keep Loving!
Melodee Aaron, Erotica Romance Author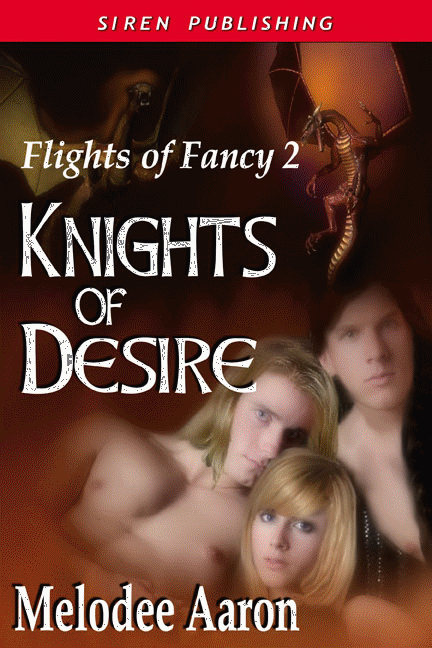 Melodee's Books at BookStrand


Inquisitor Betrayer