This Day In History


Courtesy of


On-This-Day.com
October 27
1659 - William Robinson and Marmaduke Stevenson became the first Quakers to be executed in America.
1787 - The first of the Federalist Papers were published in the New York Independent. The series of 85 essays, written by Alexander Hamilton, James Madison and John Jay, were published under the pen name "Publius."
1795 - The United States and Spain signed the Treaty of San Lorenzo. The treaty is also known as "Pinckney's Treaty."
1858 - Roland Macy opened Macy's Department Store in New York City. It was Macy's eighth business adventure, the other seven failed.
1878 - The Manhattan Savings Bank in New York City was robbed of over $3,000,000. The robbery was credited to George "Western" Leslie even though there was not enough evidence to convict him, only two of his associates were convicted.
1880 - Theodore Roosevelt married Alice Lee.
1904 - The New York subway system officially opened. It was the first rapid-transit subway system in America.
1925 - Fred Waller received a patent for water skis.
1927 - The first newsreel featuring sound was released in New York.
1931 - Chuhei Numbu of Japan set a long jump record at 26' 2 1/4".
1938 - Du Pont announced "nylon" as the new name for its new synthetic yarn.
1947 - "You Bet Your Life," the radio show starring Grouch Marx, premiered on ABC. It was later shown on NBC television.
1954 - Marilyn Monroe and Joe DiMaggio were divorced. They had been married on January 14, 1954.
1954 - The first Walt Disney television show "Disneyland" premiered on ABC.
1962 - The Soviet Union adds to the Cuban Missile Crisis by calling for the dismantling of U.S. missile basis in Turkey. U.S. President Kennedy agreed to the new aspect of the agreement.
1978 - Egyptian President Anwar Sadat and Israeli Prime Minister Menachem Begin were named winners of the Nobel Peace Prize for their progress toward achieving a Middle East accord.
1994 - The U.S. Justice Department announced that the U.S. prison population had exceeded one million for the first time in American history.
1997 - The Dow Jones Industrial Average dropped 554.26 points. The stock market was shut down for the first time since the 1981 assassination attempt on U.S. President Reagan.
1998 - The reunion episode "CHiPs '99" aired for the first time on the cable network TNT.
1998 - A car bomb exploded in the car of a Palestinian leader Mahmoud Majzoub. Majzoub, his wife, and his nine-month-old son, and a passerby were injured in the blast.
1998 - Disney's "Lion King II: Simba's Pride" was released on video.
1998 - Two boats hit head-on in India. One of the boats suffered no damage. The other sank and 60 people were missing.
1999 - Armenia's Prime Minister and seven other government officials were killed during a parliamentary session. It was the believed that the gunmen were staging a coup.
2002 - The Anaheim Angels won their first World Series. They beat the San Francisco Giants in Game 7 of the series.
2002 - Emmitt Smith (Dallas Cowboys) became the all-time leading rusher in the NFL when he extended his career yardage to 16,743. He achieved the record in his 193rd game. He also scored his 150th career touchdown.
2002 - Luiz Inacio Lula da Silva was elected president of Brazil in a runoff. He was the country's first elected leftist leader.
2003 - Bank of America Corp. announced it had agreed to buy FleetBoston Financial Corp. The deal created the second largest banking company in the U.S.
Whose Birthday Is It?
James Cook 1728
Nicola Paganini 1782
Theodore Roosevelt 1858
Emily Post 1872
Leif Erickson 1911
Dylan Thomas 1914
Teresa Wright 1918
Nanette Fabray 1920
Ralph Kiner 1922
Roy Lichtenstein 1923
Ruby Dee 1924
Floyd Cramer 1933
John Cleese 1939
Lara Parker 1942
Lee (Melvin) Greenwood 1942
Carrie Snodgress 1946
Terry Anderson 1947
Jack Daniels 1949
Garry Tallent 1949
Fran Lebowitz 1950
Jayne Kennedy-Overton 1951
Roberto Benigni 1952
Peter Firth 1953
Robert Picardo 1953
Simon LeBon 1958
Scott Weiland 1967
Sean Holland 1968
Sheeri Rappaport 1977
Kelly Osbourne 1984
Keep Loving!
Melodee Aaron, Erotica Romance Author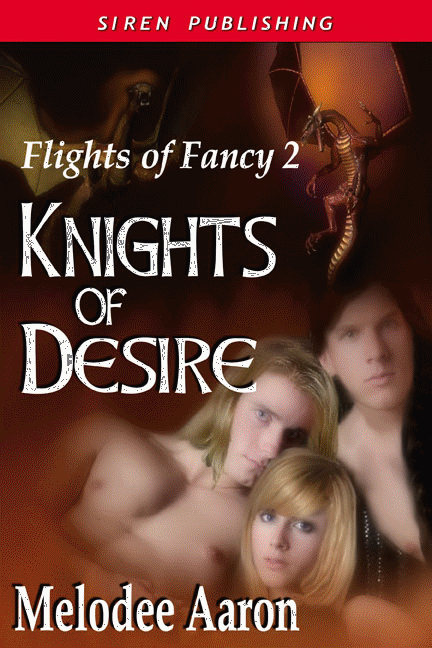 Melodee's Books at BookStrand


Inquisitor Betrayer