This Day In History


Courtesy of


On-This-Day.com
October 28
1636 - Harvard College was founded in Massachusetts. The original name was Court of Massachusetts Bay Colony. It was the first school of higher education in America.
1776 - The Battle of White Plains took place during the American Revolutionary War.
1793 - Eli Whitney applied for a patent for his cotton gin.
1886 - The Statue of Liberty was dedicated in New York Harbor by U.S. President Cleveland. The statue weighs 225 tons and is 152 feet tall. It was originally known as "Liberty Enlightening the World."
1904 - The St. Louis Police Department became the first to use fingerprinting.
1919 - The U.S. Congress enacted the Volstead Act, also known as the National Prohibition Act. Prohibition was repealed in 1933 with the passing of the 21st Amendment to the U.S. Constitution.
1922 - Benito Mussolini took control of the Italian government and introduced fascism to Italy.
1936 - The Statue of Liberty was rededicated by U.S. President Roosevelt on its 50th anniversary.
1940 - During World War II, Italy invaded Greece.
1949 - U.S. President Harry Truman swore in Eugenie Moore Anderson as the U.S. ambassador to Denmark. Anderson was the first woman to hold the post of ambassador.
1958 - Angelo Giuseppe Roncalli was elected Pope. He took the name John XXIII.
1962 - Soviet leader Nikita Khrushchev informed the U.S. that he had ordered the dismantling of Soviet missile bases in Cuba.
1965 - Pope Paul VI issued a decree absolving Jews of collective guilt for the crucifixion of Jesus Christ.
1965 - The Gateway Arch along the waterfront in St. Louis, MO, was completed.
1976 - John D. Erlichman, a former aide to U.S. President Richard Nixon, entered a federal prison camp in Safford, AZ, to begin serving his sentence for Watergate-related convictions.
1982 - Soviet premier Leonid Brezhnev condemned the U.S. for arms buildup.
1983 - The U.S. vetoed a U.N. Security Council resolution "deeply deploring" the ongoing U.S.-led invasion of Grenada.
1984 - The New York City Marathon was marred by its first fatality when a French runner collapsed and died.
1985 - John A. Walker Jr. and his son, Michael Lance Walker, pled guilty to charges of spying for the Soviet Union.
1986 - The centennial of the Statue of Liberty was celebrated in New York.
1988 - Roussel Uclaf, a French manufacturer that produces the abortion pill RU486, announced it would resume distribution of the drug after the government of France demanded it do so.
1990 - Iraq announced that it was halting gasoline rationing.
1993 - Ousted Haitian President Jean-Bertrand Aristide, called for a complete blockade of Haiti to force out the military leaders.
1994 - U.S. President Clinton visited Kuwait and implied that all the troops there would be home by Christmas.
1996 - The Dow Jones Industial Average gained a record 337.17 points (or 5%). The day before the Dow had dropped 554.26 points (or 7%).
1998 - An Air China jet was hijacked and flown to Taiwan by pilot Yuan Bin. He was upset with his pay and working conditions. The plane arrived safely and Yuan Bin was taken into custody.
Whose Birthday Is It?
Desiderius Erasmus 1467
Georges Escoffier 1846
Elsa Lanchester 1902
Edith Head 1907
Jonas Salk 1914
Bowie Kuhn 1926
Cleo Laine 1927
Dody Goodman 1929
Joan Plowright 1929
Bruce Morton 1930
Suzy Parker 1933
Jim Beatty 1934
Charlie Daniels 1936
Marcian E. (Ted) Hoff 1937
Jane Alexander 1939
Curtis Lee 1941
Hank Marvin 1941
Dennis Franz 1944
Wayne Fontana 1945
Telma Hopkins 1948
Rick Reynolds 1948
Bruce Jenner 1949
Annie Potts 1952
Bill H. Gates 1955
Stephen Morris 1957
Ron Hemby 1958
William Reid 1958
Neville Henry 1959
Daphne Zuniga 1962
Lauren Holly 1963
Paul Wylie 1964
Jami Gertz 1965
Andy Richter 1966
Julia Roberts 1967
Caitlin Cary 1968
Ben Harper 1969
Jeremy Davies 1969
Brad Paisley 1972
Terrell Davis 1972
Joaquin Phoenix 1974
Keep Loving!
Melodee Aaron, Erotica Romance Author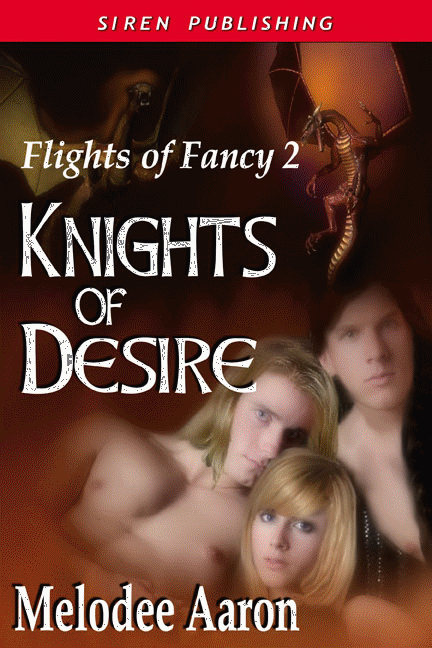 Melodee's Books at BookStrand


Inquisitor Betrayer