This Day In History


Courtesy of


On-This-Day.com
October 29
1618 - Sir Walter Raleigh was beheaded under a sentence that had been brought against him 15 years earlier for conspiracy against King James I.
1652 - The Massachusetts Bay Colony proclaimed itself to be an independent commonwealth.
1682 - William Penn landed at what is now Chester, PA. He was the founder of Pennsylvania.
1863 - The International Committee of the Red Cross was founded.
1901 - Leon Czolgosz, the assassin of U.S. President McKinley, was electrocuted.
1911 - American newspaperman Joseph Pulitzer died.
1923 - Turkey formally became a republic after the dissolution of the Ottoman Empire. The first president was Mustafa Kemal, later known as Kemal Ataturk.
1929 - America's Great Depression began with the crash of the Wall Street stock market.
1940 - The first peacetime military draft began in the U.S.
1945 - The first ballpoint pens to be made commercially went on sale at Gimbels Department Store in New York at the price of $12.50 each.
1956 - Israel invaded Egypt's Sinai Peninsula during the Suez Canal Crisis.
1956 - "The Huntley-Brinkley Report" premiered on NBC. The show replaced "The Camel News Caravan."
1959 - General Mills became the first corporation to use close-circuit television.
1960 - Muhammad Ali (Cassius Clay) won his first professional fight.
1964 - Three men stole the star of India and other gems from the American Museum of Natural History in New York. The men were later convicted of the crime.
1966 - The National Organization for Women was founded.
1969 - The U.S. Supreme Court ordered an immediate end to all school segregation.
1973 - O.J. Simpson, of the Buffalo Bills, set two NFL records. He carried the ball 39 times and he ran 157 yards putting him over 1,000 yards at the seventh game of the season.
1974 - U.S. President Gerald Ford signed a new law forbidding discrimination in credit applications on the basis of sex or marital status
1985 - It was announced that Maj. Gen. Samuel K. Doe had won the first multiparty election in Liberia.
1989 - A public mourning, involving over 20,000 East Berliners, was observed with a minute of silence for the people who had been killed while trying to flee over the Berlin Wall.
1990 - The U.N. Security Council voted to hold Saddam Hussein's regime liable for human rights abuses and war damages during its occupation of Kuwait.
1991 - The U.S. Galileo spacecraft became the first to visit an asteroid (Gaspra).
1991 - Trade sanctions were imposed on Haiti by the U.S. to pressure the new leaders to restore the ousted President Jean-Bertrand Aristide to power.
1992 - Depo Provera, a contraceptive, was approved by the Food and Drug Administration.
1993 - A group of U.S. athletes were attacked by skinheads in Germany.
1994 - Francisco Martin Duran fired more than two-dozen shots at the White House while standing on Pennsylvania Ave. Duran was later convicted of trying to kill U.S. President Clinton.
1995 - Palestinians swore revenge for the assassination of Dr. Fathi Shakaki.
1995 - Jerry Rice of the San Francisco 49ers became the NFL's career leader in receiving yards with 14,040 yards.
1996 - An auction was held to sell the artwork that had been stolen by the Nazis during the German occupation of Austria during World War II.
1998 - South Africa's Truth and Reconciliation Commission condemned both apartheid and violence committed by the African National Congress.
1998 - The space shuttle Discovery blasted off with John Glenn on board. Glenn was 77 years old. In 1962 he became the first American to orbit the Earth.
1998 - A Turkish Airlines flight was hijacked and ordered to fly to the Bulgarian capital of Sofia. The plane had 39 people on board.
1998 - In Freehold, NJ, Melissa Drexler was sentenced to 15 years in prison for strangling her baby after giving birth in the bathroom at her senior prom.
1998 - In London, Tom Cruise and Nicole Kidman accepted a substantial settlement from the Express Newspapers for an article that was run on October 5, 1997. The article claimed that both were homosexual and their marriage was a sham to cover the truth.
1998 - James Orr was sentenced to 3 years probation and ordered to do 100 hours of community service for slamming Farrah Fawcett's head to the ground and choking her during a fight.
1998 - A dance hall in Goteborg, Sweden, was gutted with fire killing 60 people. 173 were also injured in the fire.
1998 - The oldest known copy of Archimedes' work sold for $2 million at a New York auction.
2001 - KTLA broadcasted the first coast-to-coast HDTV network telecast.
Whose Birthday Is It?
Daniel Emmett 1815
Fanny Brice 1891
Douglas Montgomery 1891
Akim Tamiroff 1899
William Juzda 1920
Bill Mauldin 1921
Neal Hefti 1922
Zoot (John Haley) Sims 1925
Jon Vickers 1926
Sonny Osbourne 1937
Lee Clayton 1942
Denny Laine 1944
Melba Moore 1945
Peter Green 1946
Richard Dreyfuss 1947
Kate Jackson 1948
Ed Dyck 1950
Denis Potvin 1953
Steve Kellough 1957
Randy Jackson 1961
Peter Timmins 1965
Paris 1967
Joely Fisher 1967
SA 1970
Toby Smith 1970
Winona Ryder 1971
Tracee Ellis Ross 1972
Trevor Lissauer 1973
Brendan Fehr 1977
Keep Loving!
Melodee Aaron, Erotica Romance Author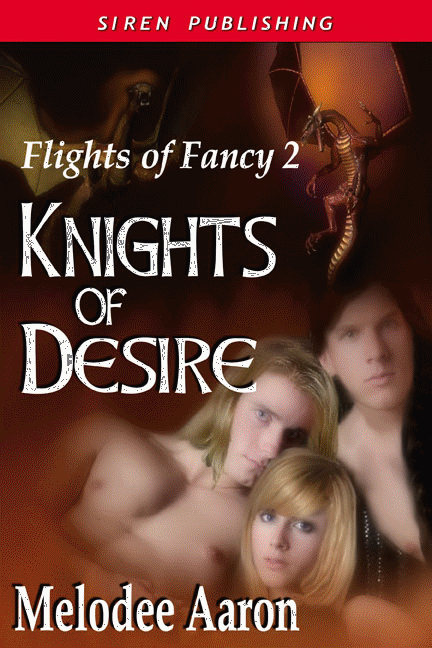 Melodee's Books at BookStrand


Inquisitor Betrayer